We know kids are expensive, so we've rounded up the best FREE places you can visit all year round.
natural History Museum
The University of Michigan Museum of Natural History is a must-see museum. The newly renovated museum offers three floors of breathtaking exhibits featuring life-size dinosaur fossils, natural life, and a planetarium. All exhibits have hands-on components with textures or touch screens, making it a fun experience for kids and a less stressful experience for parents. The museum is open Tuesday through Sunday from 10 a.m. to 4 p.m. Parking is available at the Palmer Structure (200 Palmer Drive, Ann Arbor, MI 48109) and parking is free in Ann Arbor on Sundays.
---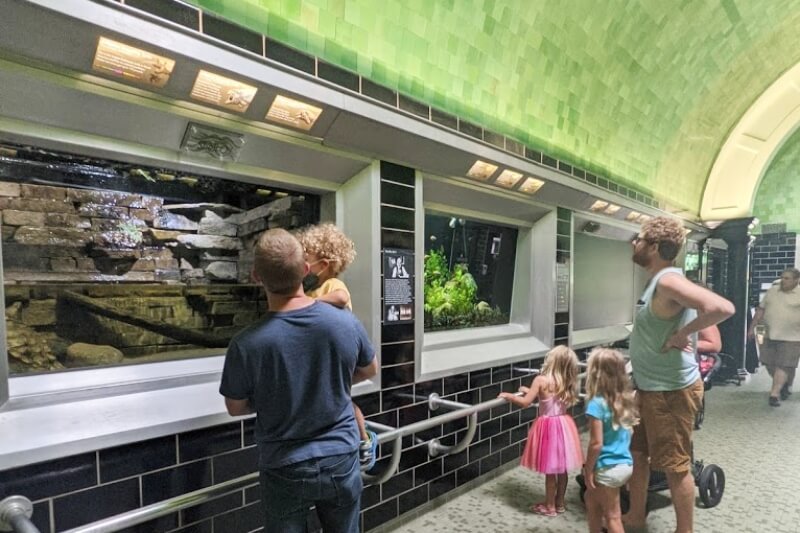 Belle Isle Aquarium and Conservatory
Enjoy a tropical getaway at the Anna Scripps Whitcomb Conservatory! The oldest conservatory in the country includes a Palm House, Tropical House, Cactus House, Sunken Fernery and Show House. It is also a beautiful background for family photos and fun to explore. The Conservatory is open Wednesday to Sunday from 10 a.m. to 5 p.m.
Designed by famed architect Albert Kahn, the over 100-year-old aquarium is the oldest in the county. Although relatively small, it's fun to explore – you definitely want to see the 'Finding Nemo'-inspired exhibit and say hello to Mr. Ray. The aquarium is open on Fridays, Saturdays and Sundays from 10 a.m. to 4 p.m.
NOTE: A Michigan State Parks Recreational Vehicle Pass is required to drive on Belle Isle. It costs $12 a year and may already be on your car tabs. You can park and walk on the island for free.
---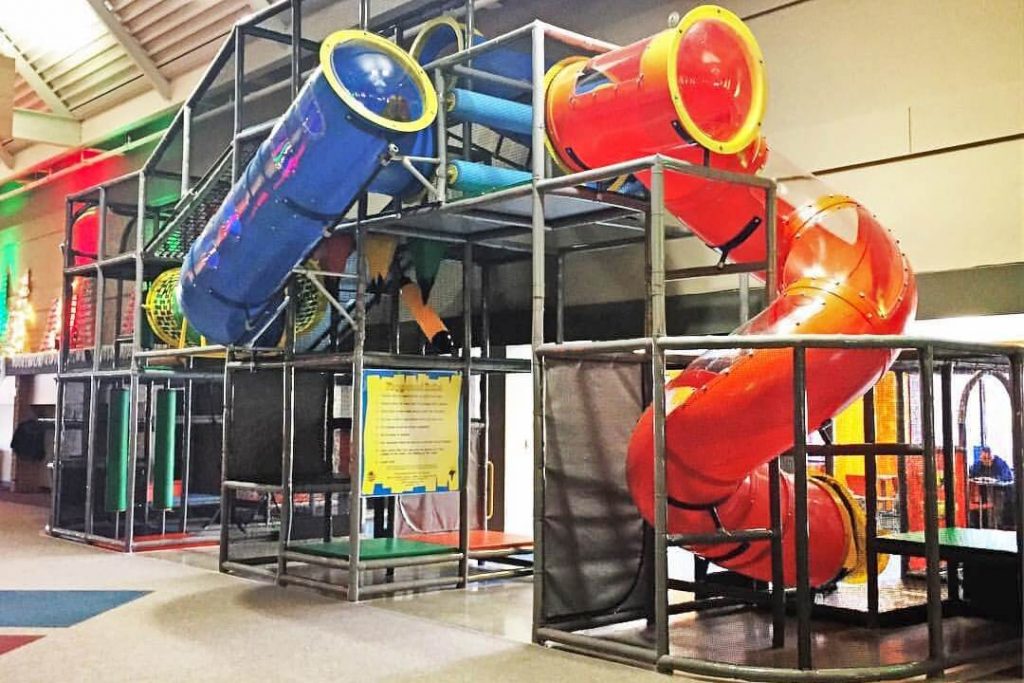 Indoor play area
When you need to get out of the house with the kids but need to be inside, here are places that have cool playscapes that are open to the public and free. These are great places to sit back and relax, catch up with old friends or make new ones. Check each location for open game hours.
When you're looking for cool outdoor playgrounds in Metro Detroit, here are the top 25 parks.
---
Farm animal fun
A trip to a farm can make for a great day! A free farm tour is even better. Say hello to the animals and pack a picnic for even more outdoor fun. Here are some Detroit Metro options:
MSU Tollgate Farm (Novi) is home to horses, cows, goats and chickens. Children will have fun exploring the children's garden which includes an observation desk, a maze and a water feature.
Calder Farms (Carleton) offers a glimpse into real life on the farm. See how the cows, sheep, chickens and other animals live and if you're up for a treat, stop by the farm shop for ice cream and other treats.
Kensington Farm Center (Milford) requires a Huron-Clinton Metroparks Pass, but you can get one for free from your library with the Michigan Activity Pass. Once you're in the park, the Farm Center is free to explore. Take in the sights, smells, and sounds of farm life, and see live farm animals like chickens, sheep, cattle, and draft horses.
Wolcott Mill Farm Center (Ray) requires a Huron-Clinton Metroparks Pass, but you can get one for free from your library with the Michigan Activity Pass. The working farm is the only public farm with the six heritage breeds of dairy cows, in addition to horses, sheep, goats, donkeys and chickens. There is also a barn-themed play area.
---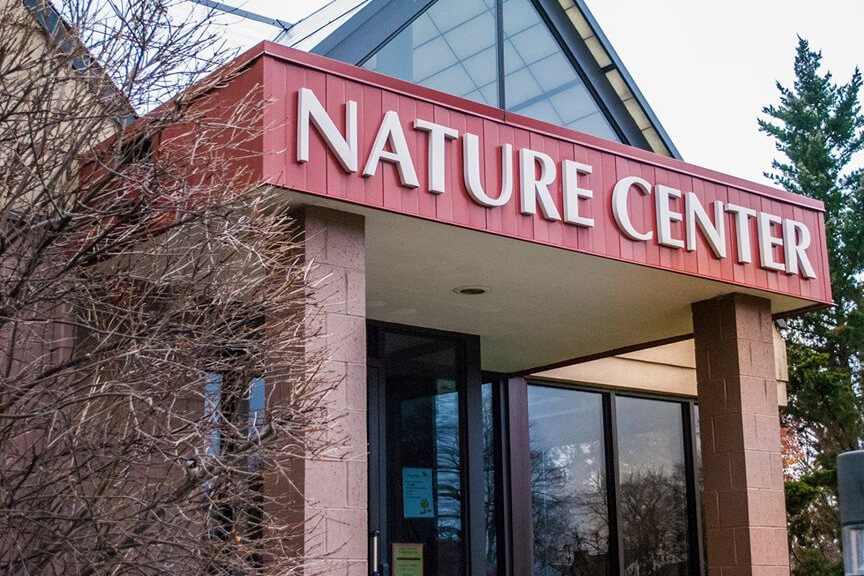 Natural centers
Learn something new about nature and explore the great outdoors, all for free! in these local nature centers.
The EL Johnson Nature Center (Bloomfield Hills) is a beautifully natural forty-acre site that offers visitors a myriad of visual delights and a plethora of learning opportunities. The Visitor Center and classrooms feature interactive educational exhibits and seasonal exhibits that provide a wealth of information.
The Farmington Hills Nature Center features interpretive exhibits reflecting our natural world, such as a life-size wildlife habitat, a backyard habitat birding area, native fish aquariums, a nature library and activity table plus a handy touch table and Discovery Cove.
The Burgess-Shadbush Nature Center (Township of Shelby) offers nature-related experiences and activities to help visitors of all ages develop and rekindle an awareness and appreciation of the natural world around them.
Indulge your curiosity about the natural world at the Sterling Heights Nature Center. Live reptiles and amphibians are on display along with mounted birds and mammals found at Sterling Heights. Touch tables give kids a hands-on chance to explore nature.
The Indian Springs Environmental Discovery Center is a gateway to the complexity and beauty of grasslands, wetlands and woodlands and offers families the opportunity to experience nature learning activities, including a cool observation under the pond. When you're done indoors, stop by reception to check out a nature backpack for outdoor adventures. Each pack is filled with things to use in the park to help you identify Michigan's natural wildlife. Note: A Huron-Clinton Metroparks vehicle pass is required to enter the park, but you can get one for free from your library with the Michigan Activity Pass.
---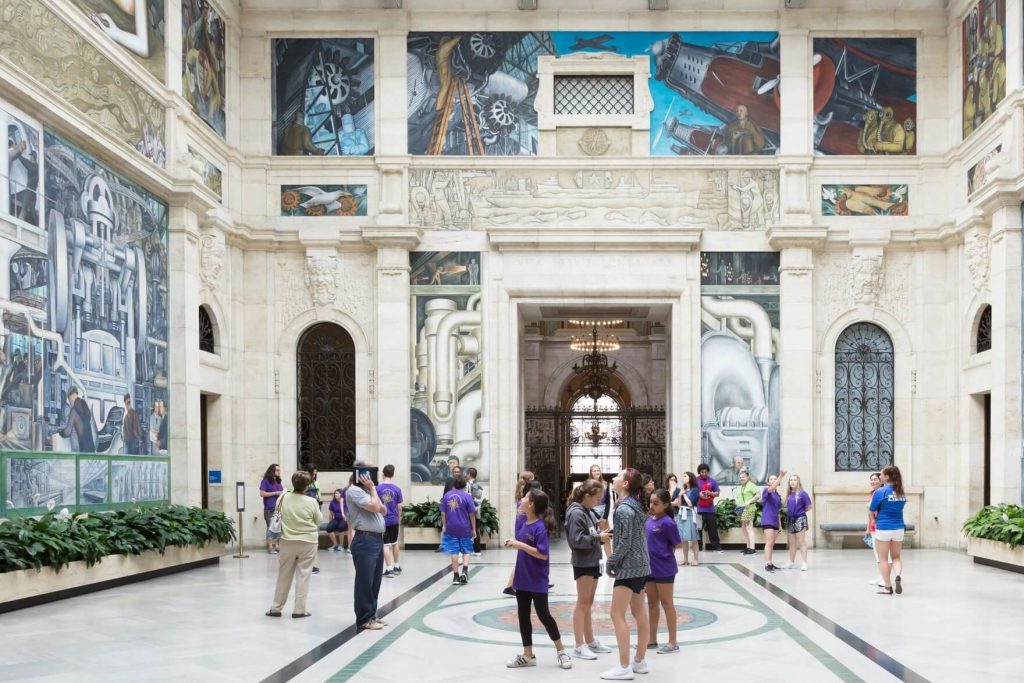 Detroit Institute of Art
Rich in history and culture and FREE for residents of all three counties, the Detroit Institute of the Arts is the perfect place to spend time with the kids. Explore the galleries, find inspiration AND create your own art. Drawing workshops in the galleries and workshops are regularly offered by the museum and are a great way to have fun for free.
Photo Credit: 2/42 Community Church, Ann Arbor