Pachamama (2018)
Netflix provided the worldwide debut of this 14-year-old animated film. Set in the pre-Columbian Andes, the story tells the story of 10-year-old Tepulpai (Andrea Santamaria), who dreams of becoming a shaman but is rejected from training. When a tax collector takes his village's biggest treasure and most of his crops, Tepulpai decides to go and collect it. Soon he and his companion Naira (India Coenen) find themselves embroiled in darker intrigues: Houses floating on the water, carrying people with metallic skins, threaten the Inca people.
The Inca rulers and Spanish conquistadors are portrayed in a negative light, and a strong environmental message is broadcast throughout, paving the way for Tepulpai to invoke the Earth Goddess, Pachamama, to create a new future for his village. The unique animation style and South American setting, based on the anthropological work of filmmaker Juan Antin's wife in Argentina, takes this film off the beaten path.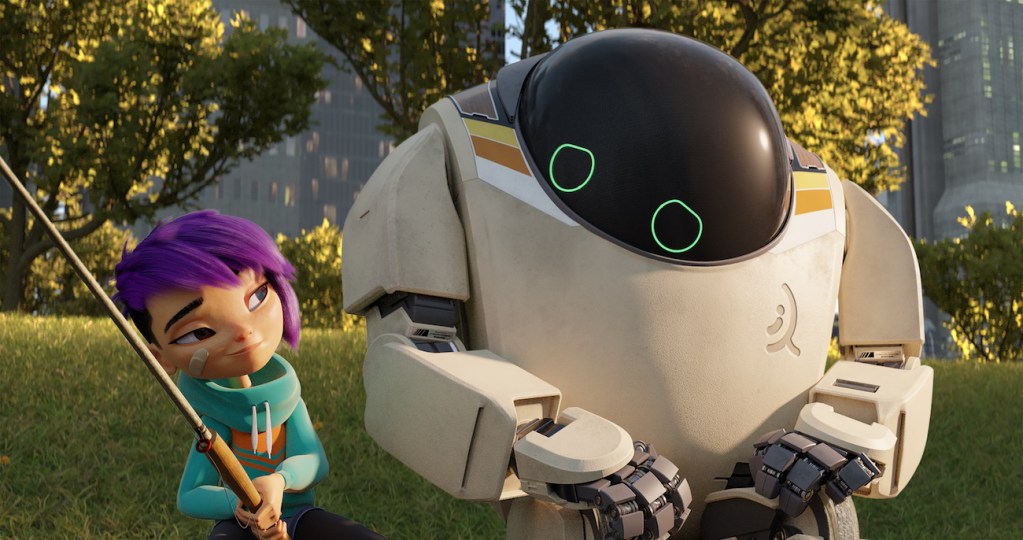 next generation (2018)
Looking for something in the vein of Disney Big Hero 6, but with a strong female lead and a bit more dystopia? You can consult next generation, based on Chinese comics 7723. Mai Su (Charlyne Yi) is a lonely teenager, ignored by her mother and harassed by bullies. She befriends the top secret armed robot named Project 77 (John Krasinski), who has escaped from his lab. But as he creates more memories with Mai, he reveals that if he fills his memory capacity, it will cause the system to reboot and he will lose everything.
Eventually, the creators of Project 77 try to get it back, and the robot and child must make sacrifices to save and restart their friendship. Definitely for older children, next generation has action more on par with an MCU movie than regular kids' fare.
Mary Poppins Returns (2018) – US only
Mary Poppins returns with the Banks children (now adults) in this live-action sequel many years later to the original Julie Andrews classic. Michael (Ben Whishaw), having lost his wife (whom he sings about in a truly heartbreaking ballad), is also about to lose the family home to the unscrupulous bank manager. So it's time for Mary Poppins (Emily Blunt) to come back into her life and take care of her children while she worries.
Over the course of the film, Mary Poppins helps kids be kids and brings the family together to find a way forward despite their struggles. Blunt makes a compelling Mary Poppins, and Lin-Manuel Miranda's Jack is a fantastic heir to Dick Van Dyke's Burt. (Van Dyke makes a perfect guest appearance.) The soundtrack is almost as adorable as the original movie, which makes it something really special.