With inflation hitting a 40-year high and fuel prices only going one way, more and more of us will be looking closer to home for family-friendly activities this summer.
Fortunately, there are plenty of free or low-cost options for families looking to create memories without breaking the bank. An added attraction for parents with young children is that most of these activities will tire out even the most energetic little ones.
It's also worth remembering that unless the showers are absolutely torrential, you can't let a little rain stop you from getting out and about. Bring a rain jacket or umbrella and get outside and enjoy all the (free) local amenities we have on our doorstep.
If you bring a few "hanging sandwiches" for lunch and possibly a 99 for dessert, you can keep your costs down and still have a great time.
Go for a dip
Westmeath has some of the best lakes in the Midlands for swimming and bathing when (fingers crossed) a spell of good weather arrives.
In the Mullingar area, whenever the sun rises, people flock to the Portnashangan diving board in large numbers and it's easy to see why. A few miles from town, the crystal clear waters of Lough Owel are the perfect place to cool off on a summer's day.
Lilliput on the shores of Lough Ennell is also a popular bathing spot with Mullingar families and is the perfect place to bring a picnic and relax.
In the north of the county, The Cut at Lough Lene is probably Westmeath's closest to a beach with its rock-free sandy bottom and is hugely popular in good weather. If you're planning a weekend visit to The Cut, it's worth a quick detour to the Farmer's Market which takes place every second Sunday in Collinstown (11:30am-1:30pm) for some locally produced treats.
Of course, with the water temperature rising every day at this time of year, you don't have to wait for the sun to come out to go swimming. It may be a brief shock to the system, but you quickly acclimatize to the water.
Play Dun na Si in Moate
Although there is an entrance fee for the Heritage Park facilities at Dún na Sí, the Pleasure Park and its very impressive playground are free. The park is also home to a wonderful collection of sculptures and has a sensory and butterfly garden that is well worth exploring.
The Old Rail Trail (see below) is only a short distance from the park if you want to bring your bikes and do some biking too.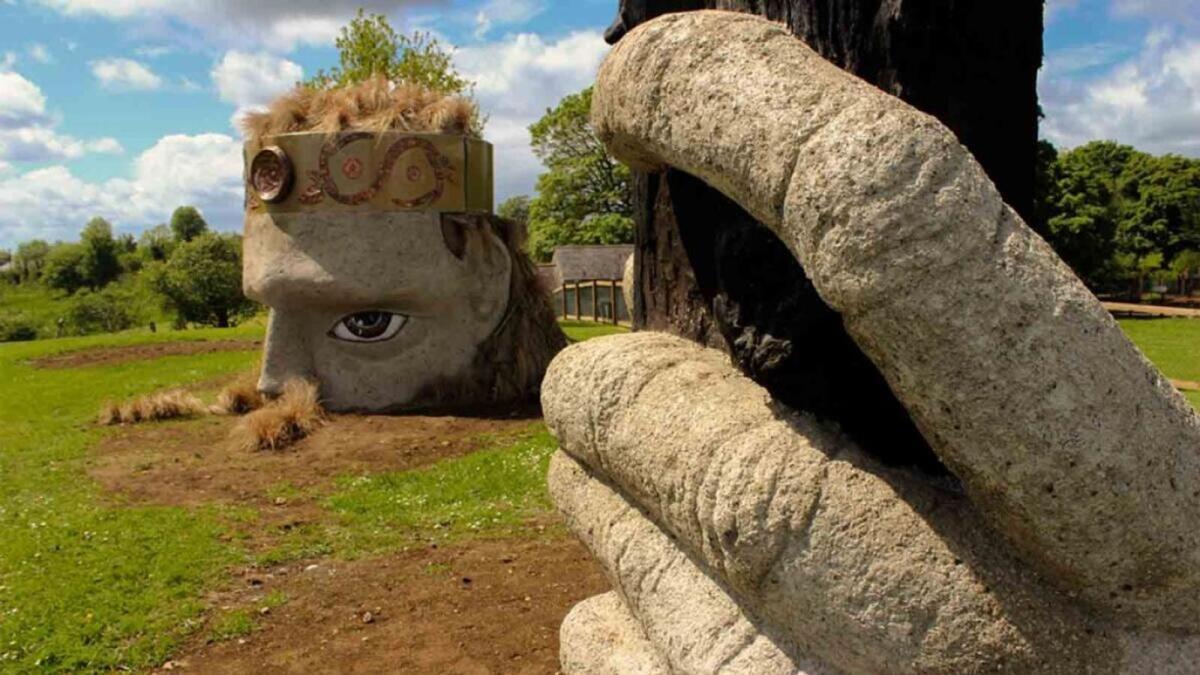 Mullaghmeen Forest Hike
If you've never been to Mullaghmeen Forest, put it on your list of things to do this summer. Bordering Meath, a few miles from Castlepollard, Mullaghmeen is Ireland's largest planted beech forest and its 1,000 acres offer visitors a range of scenic walks of varying lengths.
An oasis of tranquility, it is the ideal place to go hiking whatever the weather. If you're feeling energetic and make it to the top of the 3km red trail, you'll have lovely views of the surrounding countryside.
Explore Fore
Fore Abbey is undoubtedly one of Westmeath's most important heritage sites and a great place to spend an afternoon. Situated in a picturesque valley of the same name, the abbey was founded by St Fechin in the 7th century and at its height housed around 300 monks and 2,000 students.
Besides the beauty of Fore Valley itself, visitors can explore what remains of the monastery buildings, as well as the Chapel of the Anchorite Cell, which was occupied by hermits until the 17th century.
Discover the Seven Wonders of Fore and walk along the 3 kilometer loop which allows you to truly appreciate the scale of the monastery site and the beauty of the surrounding valley.
Cycling on a greenway
Mullingar is blessed with not one but two greenways, giving families plenty of options when it comes to opting for safe, traffic-free cycling.
The 130km Royal Canal Greenway runs from Maynooth to Cloondara to Longford via Mullingar. A gentle cycle to Ballinea or Coolnahay and back is a lovely way to spend a morning or afternoon.
The 43km Old Rail Trail starts in Mullingar and ends in Athlone. Depending on the age and fitness of your family, you can cycle to Moate, grab a bite to eat, and return home. If you're looking for a slightly less strenuous excursion for young legs, you can cycle to Ballinea on the Old Rail Trail before returning to Mullingar on the Royal Canal Greenway.