Students at St. Joseph's Catholic School in Tilbury recently enjoyed their first "together" school family activity since the pandemic began in 2020. Students at the school are assigned to "family teams" with students from kindergarten to 8th grade, with the senior students leading special activities.
The family team's most recent activity included reading the book Beautiful Hands by Kathryn Otoshi. After reading the book, the students made paintings in family teams, using their hands.
Additionally, the school's senior girls' after-school program, Beyond Friday Friends, has also restarted after a hiatus due to the pandemic. The club operates weekly and all girls in grades 7 and 8 are welcome. Activities aim to build trust and community through games, cooperative challenges and games.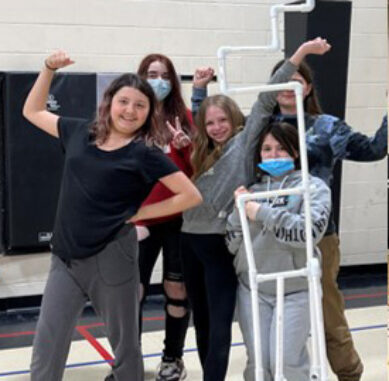 "The girls learn to be friends face to face," says Jeanne Girard, principal of St. Joseph's Catholic School. "We don't allow cell phones or social media… we just talk to each other. No technology allowed!