September rarely ends up at the top of the "most favorite months" list.
It may be because it is synonymous with the return of children to school. Or maybe it's because it's an "in between" month with no direct connection to any of the favorite seasons. It's too late to be considered summer and too early to be considered fall. In other words, it's stuck in the middle. A 2021 survey had it tied for sixth for America's favorite month.
Even so, September — at least the September version of this year — is a great month for new family-friendly streaming titles.
Here are the seven best family movies and TV shows airing this month. (If something on our list bothers you, try Clearplay or VidAngel filtering services.)
Photo credit: ©Getty Images/Ridofranz
1. The Lord of the Rings: Rings of Power (Prime)
It's the prequel to the blockbuster the Lord of the Rings films and follows a young elf named Galadriel in her search for the evil Sauron of Middle-earth. With a billion-dollar price tag, this five-season project is the most expensive series in television history. So far it appeals to JRR Tolkien fans. It's also (so far, at least) family-friendly. Due to scary images, rings of power may be better for older children. Rated TV-14.
2. Legacy Peak (Pure Flix)
A young man plans a getaway with his girlfriend's children in an attempt to win their hearts, only to find himself fighting for survival when their plane is forced to make an emergency landing. The film stars Lucas Black (Fast and Furious Franchise, NCIS: New Orleans) and was directed by Aaron Burns (Beyond the Mask, Winner). It is one of the 10 original movies and series released on Pure Flix this year.
3. Rudy (Pure Flix)
A footballer overcomes multiple obstacles to fulfill his dream of playing for Notre-Dame. The film is based on the true story of a short gamer who didn't have the grades or the money to attend the prestigious school but found a way to enroll. It stars Sean Astin in the lead role and is considered one of the best sports movies of all time. It is based on the true story of Rudy Ruettiger. Rated PG.
Photo courtesy: ©Amazon, used with permission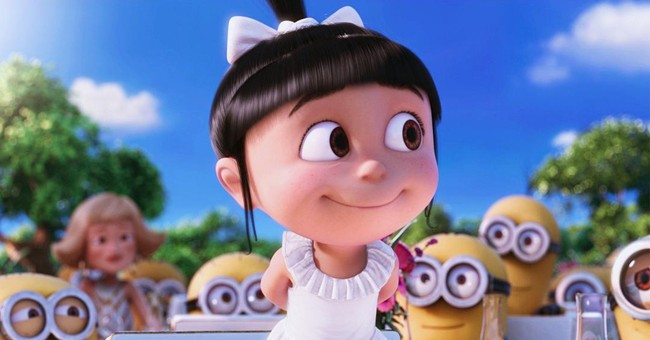 4. Despicable Me 2 (Netflix)
A villain hatches a plan to steal the moon to become the world's biggest criminal but turns into a good guy – of sorts – after adopting three young girls. Despicable Me (2010) follows the hilariously dramatic conversion of the man we call "Gru". In Despicable Me 2 (2013), he falls in love. Both movies are PG-rated and include strong messages about redemption, forgiveness, adoption, and love. Animated.
5. US national parks (Disney+)
Some of America's best national parks are featured in this eight-episode series that combines breathtaking scenery and elusive wildlife to give the viewer an up-close look. Originally airing on National Geographic, the series highlights Olympic, Yosemite, Everglades, Saguaro, Yellowstone, Gates of the Arctic, Grand Canyon and Great Smoky Mountain national parks.
Photo courtesy: ©Universal, used with permission.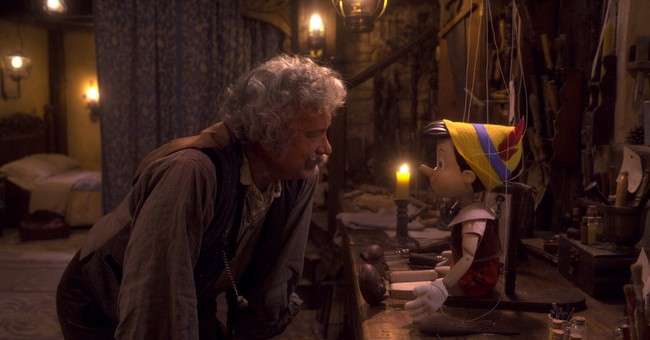 6. Pinocchio (Disney+)
A lonely middle-aged carpenter wants his puppet to come to life – and it does. This live-action retelling of the 1940 animated classic stars Tom Hanks in the title role and includes solid lessons in honesty, conscience, and family love. Both are based on the 1883 book, The Adventures of Pinocchio, by Carlo Collodi. Rated PG for perilous/scary moments, crude material, and some language.
seven. Minions: The Rise of Gru (home video)
An eccentric 11-year-old boy dreams of becoming a supervillain but is rejected by his favorite villain gang (The Vicious 6). He then sets out to prove himself worthy. The Rise of Gru is the backstory of the Despicable Me frankness but without the redemptive element. (For that, you'll have to watch the other movies.) Even so, it's entertaining and hilarious, especially when the Minions are involved. Rated PG for some action/violence and crude humor.
Photo courtesy: ©Disney, used with permission.
---
Michael Foust has covered the intersection of faith and current affairs for 20 years. His stories have appeared in the Baptist Press, Christianity today, The Christian Post, the Sheet-Chronicle, the Toronto Star and the Knoxville News-Sentinel.