the house of "trau quy", the latest project from the toob studio in vietnam, is deliberately left unfinished. built for a middle-aged family with a simple, nostalgic and introverted lifestyle, the house features a responsive design, with rooms for its owners to customize. the openings on the exterior and interior walls, as well as on the roof, create a complex orientation of the space and establish a link with nature and the urban environment.all images of trieu dog
toob's studio developed the bespoke design of the vietnamese family home as a celebration of spatial orientation. different buffer zones allow interior living spaces to intersect in intricate ways, while openings in various positions create a connection with nature. at the same time, they establish a discreet relationship with the urban environment and allow the movement of light to enter with more or less intensity during the day.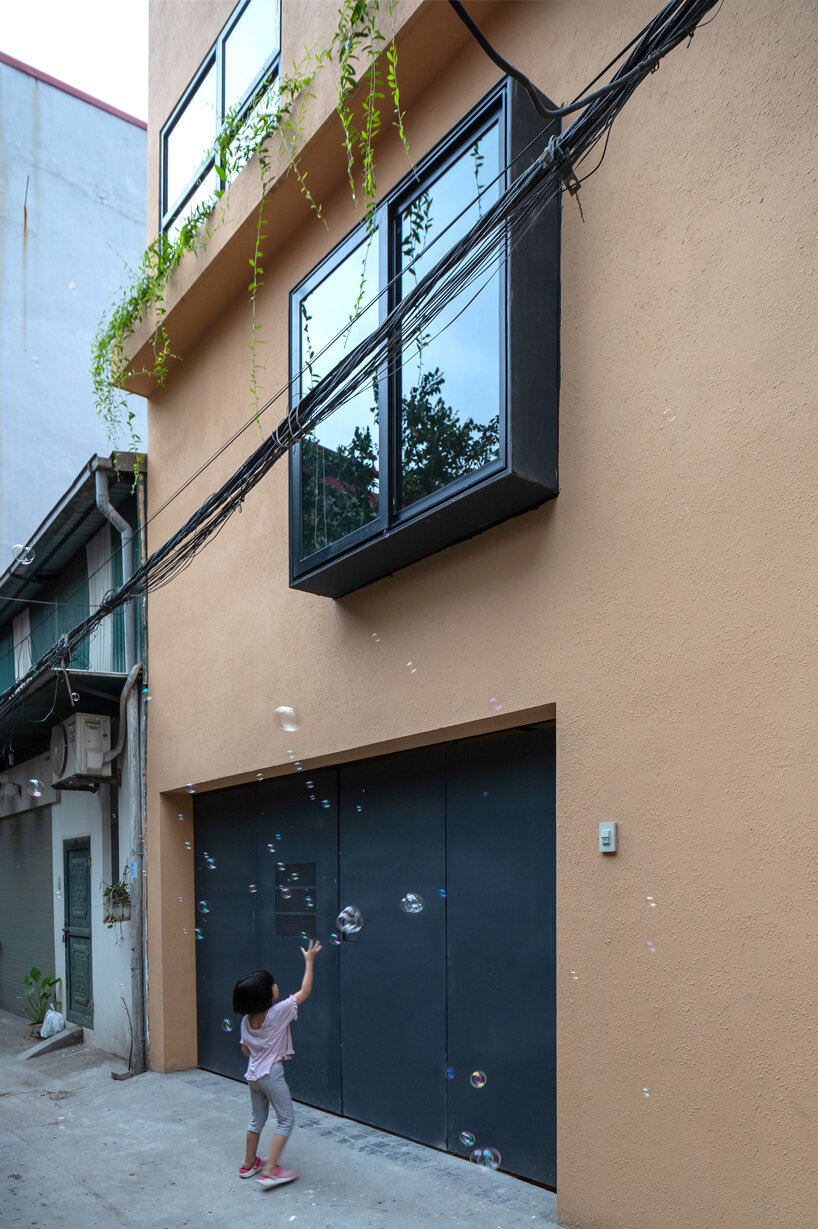 The 95m² apricot-hued building features several windows, some of which are complete with mesh to increase the level of privacy of the living spaces within. meanwhile, with a series of interior courtyards, they blend the boundaries between interior and exterior. the house was deliberately left unfinished, to allow its owners to personalize it in their own way. "These personal contacts then contribute to the placemaking of the house, as well as allowing us architects an opportunity to reflect when returning after years," explains the Vietnamese studio.