y.murakami architects divides the japanese house in two
y.murakami architects completed 'house in kamakurayama', a family home located on a hill facing the landscape of the north slope of mt. kamakura in Japan. the project includes a two-storey rectangular volume placed in the center of the site, with gardens created on both sides. the north side, which faces the main road, serves as a public front yard open to the neighborhood, while the south side, where the existing trees have been preserved, serves as a private garden for the family. a concrete walkway divides the volume in two, connecting the two gardens while serving as a semi-public space that can be open or closed to the surroundings. when the front sliding door is fully opened, a continuous flow is created, crossing the front yard, the interior floor and the south yard.
all images by nao takahashi
CAPTURE STUNNING VIEWS OF THE SURROUNDING MOUNTAINS
during design 'house in kamakurayama', y.murakami architects thought of ways to highlight key elements of the landscape, including views of the surrounding mountains and the lush vegetation found on the site. by the layout of the ground floor, the japanese architecture workshop created a strong link between the house and the existing trees. meanwhile, ascending the stairs from the concrete ground floor and up to the living room, residents can enjoy mountain views across the entire south facade. they reach the dining room by circling the atrium, which creates a spiral flow line that captures additional views of the trees in the south garden, the sky and the cityscape on the north side. a modified square roof tops the entire upper level, designed to follow the movement of the flow and forming a large studio that continues from the lower level. the wood clad ceiling "hugs" the whole space and adds warmth to the interior."While taking in the view – unique to this hilltop site – rotating the relationship with the elements, such as the city surroundings and the existing trees, a rich life will grow through each floor, inside and out. 'inside and outside', notes y.murakami architects.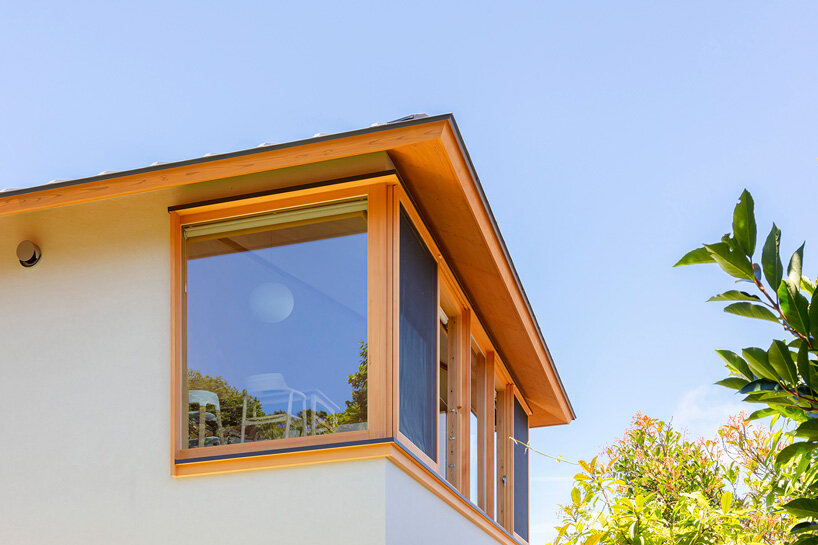 the corner window captures the views of the surroundings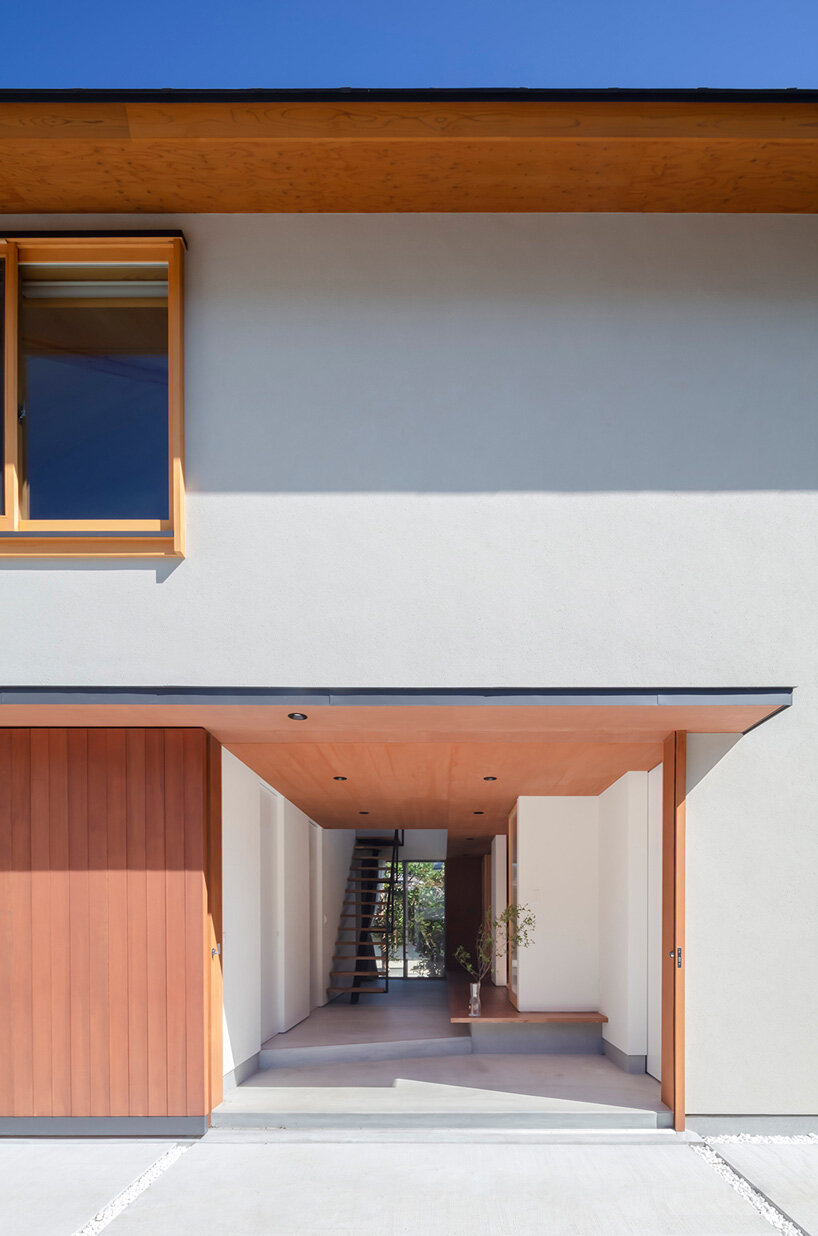 the space is gradually changing from a public garden to a private garden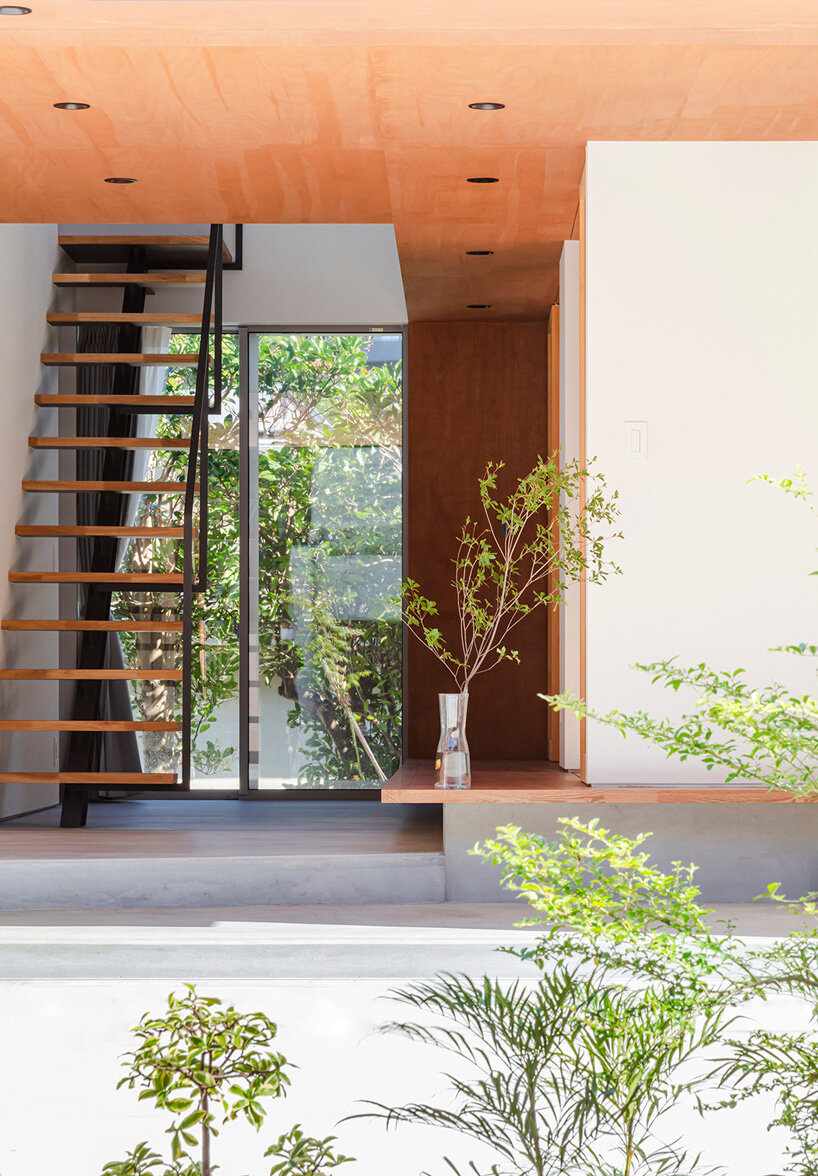 a concrete passage divides the volume in two